Sidebar
Diller - MLH8691-700, Food Jar Double Wall Stainless Steel Food Thermos Container
85.00 AED
Inclusive of VAT
119.00 AED
-29%
Product Code:
MLH8691-700
Delivery
within 2 to 3 days
Product Description
Diller - MLH8691-700, Food Jar Double Wall Stainless Steel Food Thermos Container

The wall of this container is designed in two-sided design and is stainless steel. This metal is very resistant to moisture (it does not ring) and it helps to maintain the temperature of hot and cold foods due to its duality. It can not be forgotten that the container can keep the inside of the chamber for 12 hours.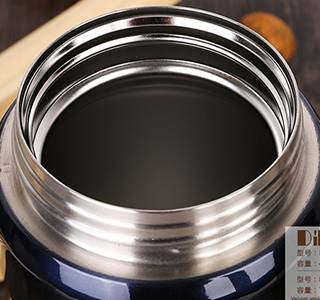 Caps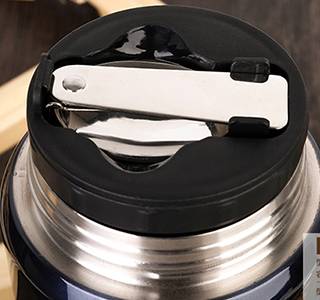 It has two types of caps with two different applications. The first cap immediately closes on the body immediately after pouring food into the compartment. This plastic cap prevents the air from entering the compartment and greatly prevents leakage of fluids.Usually, out of the house, we will not have enough spoons and plugs for eating. Deller is well on the way to fix this problem. Right on the first cap of a container is a folding spoon that allows you to eat at any place. It also has another cap that can be used as a bowl in addition to helping to keep the temperature and prevent it from pouring out, so without the need for a separate container you can feed the inside of the chamber into the same cap.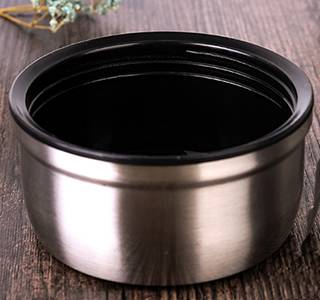 Another important feature of the Diller Dish is designing and making a bag for easy carrying. This bag is made of sturdy cloth and is opened and closed in a zipper; in addition, it has a small bundle on top of it, so you can easily carry the casserole anywhere.
The exterior of the Diller dish of the model "MLH8691-700" is decorated with simple yet beautiful designs to make it look great. With the many possibilities this container gives you, you can enjoy your delicious and homemade food everywhere and enjoy yourself more than ever.