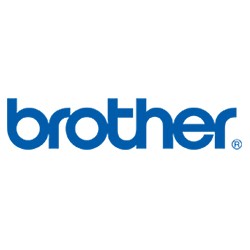 The Best Brother Deals Online! Godukkan Brother Sale and Offers!
Get the best Brother deals online at Godukkan in Dubai!
Brother: Innovating for Excellence
Brother Industries, Ltd., commonly known as Brother, is a renowned Japanese brand with a rich history dating back to its founding in 1908. Over the years, Brother has built a reputation for innovation, quality, and reliability across a wide spectrum of products. The brand's commitment to excellence is reflected in its diverse product offerings, which cater to both home and business needs.
Key Characteristics of the Brother Brand:
Innovation: Brother is synonymous with innovation. The brand continually pushes the boundaries of technology to deliver cutting-edge solutions. Whether it's in the field of printing, sewing, labeling, or other areas, Brother's commitment to staying at the forefront of technological advancements is evident.
Quality: Brother products are known for their exceptional build quality and durability. Customers trust Brother for long-lasting, dependable devices that consistently deliver high performance.
Diversity: Brother's product portfolio spans a wide array of categories, including printers, scanners, sewing machines, label printers, fax machines, and electronic typewriters. This diversity allows Brother to serve a broad range of customer needs, from businesses seeking efficient office solutions to individuals pursuing creative and practical endeavors.
Global Presence: Brother has a global presence, with a strong international network of subsidiaries and distribution channels. This worldwide reach ensures that customers around the globe can access Brother's products and services.
Environmental Responsibility: Brother places a significant emphasis on sustainability and environmental responsibility. The brand is dedicated to eco-friendly practices, producing energy-efficient devices, and promoting recycling initiatives.
Customer Support: Brother is committed to providing excellent customer support, including technical assistance, product warranties, and resources for product maintenance and troubleshooting.
Whether you're looking for a high-quality printer for your home office, a reliable sewing machine for your creative projects, or a labeling system to organize your workspace, Brother is a brand that has consistently delivered on its promise of quality and innovation for over a century. With a strong focus on meeting the evolving needs of its customers, Brother continues to be a trusted name in the world of electronics and electrical equipment.
Brother is widely recognized for its line of printers and multifunction devices, which play a pivotal role in both home and business settings. Here's a more detailed description of Brother's printers and multifunctions:
Brother Printers & Multifunction Devices: Elevating Efficiency and Performance
Brother's commitment to excellence extends prominently to its extensive range of printers and multifunction devices, making it a leader in the industry. These devices encompass a wide variety of models tailored to meet the diverse needs of consumers, professionals, and businesses alike.
Key Features and Benefits:
Printing Excellence: Brother printers are synonymous with high-quality printing. They offer sharp text, vibrant colors, and exceptional clarity, making them suitable for a wide range of printing tasks, including documents, photos, and graphics.
Versatility: Brother's printer lineup includes laser printers, inkjet printers, and specialized devices like label printers. Multifunction printers (MFPs) combine printing, scanning, copying, and faxing capabilities into a single unit, offering a versatile solution for various tasks.
Reliability: Brother printers are known for their robust construction and reliability. They are built to withstand heavy use and deliver consistent performance over time, making them an ideal choice for both personal and office use.
Efficiency: Many Brother printers are designed with features like duplex (double-sided) printing, fast printing speeds, and large paper capacities, enhancing productivity and reducing the need for constant attention.
Wireless Connectivity: Brother understands the importance of seamless connectivity. Many of their printers offer wireless and mobile printing options, allowing users to print directly from smartphones and tablets.
Eco-Friendly Printing: Brother is committed to environmental sustainability. Their printers often feature energy-saving modes and eco-friendly printing options to minimize their environmental footprint.
Business Solutions: Brother offers business-focused multifunction devices that come equipped with advanced features such as secure printing, cloud connectivity, and document management solutions, making them suitable for demanding office environments.
Customer Support: Brother provides excellent customer support for its printer and multifunction device users, offering technical assistance, warranties, and resources to ensure optimal performance and troubleshoot issues.
Brother's printers and multifunction devices are designed to cater to a wide range of users, from home users seeking reliability and convenience to businesses requiring high-performance and productivity-enhancing features. With a legacy of innovation and a commitment to quality, Brother continues to be a trusted choice for those looking to elevate their printing and document management needs.
Brother is known for its high-quality scanners that are designed to meet various scanning needs, whether it's for digitizing documents, photos, or artwork. Here's a detailed description of Brother scanners:
Brother Scanners: Precision and Versatility in Scanning
Brother's lineup of scanners is a testament to the brand's dedication to precision, efficiency, and versatility in the world of document and image scanning. These scanners cater to a wide range of users, from individuals seeking to digitize personal documents to businesses in need of efficient document management solutions.
Key Features and Advantages:
High-Quality Scanning: Brother scanners are engineered to deliver high-quality scans with sharp detail and accurate color reproduction. They excel in capturing fine text, intricate graphics, and vibrant photos.
Variety of Scanners: Brother offers a diverse range of scanners, including flatbed scanners, sheet-fed scanners, and mobile scanners. This variety ensures that users can find the perfect scanner to suit their specific requirements.
Speed and Efficiency: Brother's scanners are designed for efficiency, offering fast scanning speeds and automatic document feeders (ADF) that can handle multiple pages at once. This feature is particularly valuable for businesses that need to process large volumes of documents.
Document Management: Many Brother scanners come equipped with advanced software for document management, optical character recognition (OCR), and cloud integration. These features simplify the process of organizing and storing scanned documents digitally.
Duplex Scanning: Several Brother scanners offer duplex scanning capabilities, enabling users to scan both sides of a document simultaneously, which is especially useful for double-sided documents.
Mobile Scanning: Brother's mobile scanners are portable and compact, making them ideal for on-the-go professionals and individuals who need to scan documents while traveling or away from the office.
Wireless Connectivity: Some Brother scanners offer wireless connectivity options, allowing users to send scanned documents directly to computers, mobile devices, or cloud storage services without the need for cables.
Integration with Other Devices: Brother scanners seamlessly integrate with Brother printers and multifunction devices, creating a cohesive and efficient document management system within an office environment.
Reliability: Just like Brother's other products, their scanners are known for their reliability and durability, ensuring consistent performance over time.
Eco-Friendly Scanning: Brother is committed to environmental responsibility, and their scanners often include energy-saving features to reduce power consumption during operation.
Whether you're a professional seeking to streamline your document management workflow, a photographer looking to digitize your images, or simply someone who wants to convert old family photos and documents into digital formats, Brother scanners offer a wide range of options to meet your scanning needs with precision and ease.
Brother is known for its mobile printers, which provide portable and convenient printing solutions for users on the go. Here's a description of Brother Mobile Printers:
Brother Mobile Printers: Printing Freedom Wherever You Are
Brother's lineup of mobile printers offers a solution for individuals and professionals who require the flexibility of printing documents, labels, receipts, and more while outside the traditional office setting. These mobile printers are designed to be compact, lightweight, and easy to carry, ensuring that users can print wherever they are, whether in the field, on-site, or on the road.
Key Features and Benefits:
Portability: Brother's mobile printers are small and lightweight, making them highly portable. They are designed to fit easily into a backpack or briefcase, enabling users to print on the go.
Wireless Connectivity: Most Brother mobile printers offer wireless connectivity options, such as Wi-Fi or Bluetooth, allowing users to print directly from smartphones, tablets, laptops, and other mobile devices. This wireless capability eliminates the need for physical connections, making printing even more convenient.
Diverse Printing Options: These mobile printers can handle various types of printing tasks, including document printing, label printing, receipt printing, and more. They are versatile tools suitable for a wide range of professions and industries.
Durability: Brother mobile printers are built to withstand the rigors of mobile use. They are engineered to be durable and reliable, ensuring that they continue to perform well in demanding environments.
Battery-Powered: Many Brother mobile printers come equipped with rechargeable batteries, allowing users to print without access to a power source. This feature is especially valuable for fieldwork and remote locations.
Compatibility: Brother mobile printers are often compatible with a variety of operating systems and mobile applications, ensuring seamless integration with existing devices and software.
High-Quality Printing: Despite their compact size, Brother mobile printers deliver high-quality prints with clear text and graphics, ensuring professional-looking output.
Label Printing: Some Brother mobile printers are designed specifically for label printing, making them ideal for industries such as retail, logistics, and healthcare that require on-demand label creation.
Ease of Use: Brother places a strong emphasis on user-friendly design, ensuring that their mobile printers are easy to set up, operate, and maintain.
Whether you're a field service technician needing to print service reports, a salesperson printing receipts on the spot, or a healthcare professional creating patient labels at the bedside, Brother's mobile printers provide the convenience and versatility needed to keep your printing needs covered, no matter where you are.
Brother is recognized for its label printers, which offer efficient and versatile solutions for creating labels for various purposes. Here's a description of Brother Label Printers:
Brother Label Printers: Precision Labeling Made Simple
Brother's range of label printers is designed to meet the diverse labeling needs of individuals, businesses, and professionals. These label printers are known for their ease of use, durability, and ability to produce high-quality labels for a wide range of applications.
Key Features and Advantages:
Versatility: Brother label printers can create labels for numerous purposes, including address labels, shipping labels, file folder labels, barcode labels, product labels, and more. They are versatile tools suitable for home, office, retail, and industrial settings.
Variety of Label Types: Brother label printers support various label types, including adhesive labels, continuous rolls, heat shrink tubing, and fabric iron-on labels. This diversity allows users to choose the most suitable label for their specific requirements.
Easy Label Design: Many Brother label printers come with user-friendly label design software that simplifies the process of creating custom labels. Users can add text, graphics, barcodes, and other elements to their labels with ease.
High-Quality Printing: Brother label printers produce sharp and professional-looking labels with clear text and graphics. This is essential for businesses that require labels for branding, product identification, and compliance purposes.
Fast Printing: Brother's label printers offer quick printing speeds, ensuring efficient label production, especially in high-demand environments.
Wireless and Mobile Printing: Some Brother label printers support wireless and mobile printing, allowing users to design and print labels from their smartphones, tablets, or computers.
Durable Labels: Brother's label printers use high-quality label materials that are resistant to water, UV exposure, and extreme temperatures, ensuring that labels remain legible and intact over time.
Barcoding and Serialization: Brother label printers often include features for creating barcodes and serial numbers, which are essential for inventory management, asset tracking, and compliance labeling.
Label Peeler: Some models come with automatic label peeling functionality, making it easy to apply labels to products or packages quickly.
Compact Design: Brother label printers are designed to be space-saving and compact, making them suitable for various work environments.
Whether you need to organize your home, label products in your small business, or streamline your industrial labeling processes, Brother label printers offer a range of solutions to simplify the labeling task, ensuring that your labels are accurate, durable, and meet your specific needs.
Brother is known for its cutting machines, which are valuable tools for crafters, DIY enthusiasts, and professionals in various creative industries. Here's a description of Brother Cutting Machines:
Brother Cutting Machines: Precision Cutting for Creative Projects
Brother's line of cutting machines is designed to empower individuals and businesses to bring their creative ideas to life with precision and ease. These machines offer a wide range of cutting capabilities, making them essential tools for a variety of craft and design projects.
Key Features and Benefits:
Versatile Cutting: Brother cutting machines are versatile and capable of cutting various materials, including paper, vinyl, fabric, felt, leather, and more. This versatility allows users to tackle a wide range of creative projects.
Precision Cutting: These machines use advanced cutting technology to ensure precise and clean cuts, even on intricate designs. Users can create detailed and professional-quality designs with ease.
Built-In Designs: Many Brother cutting machines come with built-in designs and fonts that users can access to personalize their projects. Additionally, they often support compatibility with design software, enabling users to import and customize their own designs.
Wireless Connectivity: Some Brother cutting machines offer wireless connectivity options, allowing users to send designs from their computers or mobile devices directly to the machine for cutting.
Scanning Capability: Certain models of Brother cutting machines include scanning capabilities, allowing users to scan and cut printed images, drawings, or handwritten text.
Ease of Use: Brother places a strong emphasis on user-friendly design, providing intuitive software and clear instructions for setup and operation.
Compact and Portable: Brother's cutting machines are often compact and portable, making them ideal for both home and on-the-go crafting and design projects.
Compatibility: Brother cutting machines are compatible with a wide range of crafting and material-specific accessories, allowing users to expand their creative possibilities.
Integrated Color Touchscreens: Some models feature color touchscreens that simplify the process of selecting designs, adjusting settings, and previewing cuts.
Support and Resources: Brother provides comprehensive customer support, tutorials, and project ideas to help users get the most out of their cutting machines.
Whether you're creating custom stickers, apparel, paper crafts, home decor, or signage, Brother cutting machines offer precision cutting and versatility to turn your creative visions into reality. These machines are invaluable tools for both hobbyists and professionals in the world of crafting and design.