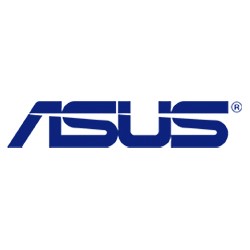 Asus, officially known as ASUSTeK Computer Inc., is a prominent multinational technology company headquartered in Taipei, Taiwan. Established in 1989, Asus has become renowned for manufacturing a wide range of innovative computer hardware and electronics products, including laptops, desktops, motherboards, graphics cards, monitors, networking equipment, and more. Here's a detailed description of Asus:
History: Asus was founded by T.H. Tung, Ted Hsu, Wayne Hsieh, and M.T. Liao, with the goal of producing high-quality motherboards for the emerging PC market. Over the years, Asus has expanded its product portfolio significantly.
Product Range: Asus offers an extensive product range that spans various categories, catering to both consumers and businesses. Some of its key product categories include laptops, desktop computers, graphics cards, motherboards, monitors, networking equipment, and gaming peripherals.
Laptops: Asus laptops are known for their diverse lineup, which includes ultrabooks, gaming laptops, 2-in-1 convertible laptops, and more. The Asus ZenBook series, ROG (Republic of Gamers) gaming laptops, and VivoBook laptops are particularly popular.
Gaming Hardware: Asus is a major player in the gaming industry, producing high-performance gaming laptops, desktops, graphics cards, monitors, and gaming peripherals under the ROG (Republic of Gamers) brand. These products are designed to meet the demands of gamers and esports enthusiasts.
Motherboards: Asus is widely recognized for its motherboard manufacturing. They produce motherboards for a variety of processors, including Intel and AMD, and are known for their durability, performance, and innovative features.
Graphics Cards:Asus manufactures graphics cards based on both NVIDIA and AMD GPU architectures. Their graphics cards often feature advanced cooling solutions and custom designs, appealing to gamers and PC enthusiasts.
Monitors: Asus monitors are popular for their high-resolution displays, fast refresh rates, and technologies like Adaptive-Sync (FreeSync) and G-Sync for smoother gaming experiences. They offer a wide range of monitors for gaming, content creation, and general computing.
Innovative Technologies: Asus is known for incorporating innovative technologies into its products. This includes advanced cooling solutions, customizable RGB lighting, high-quality audio enhancements, and AI-driven features in some of its hardware.
Republic of Gamers (ROG): The ROG brand represents Asus's dedication to gaming excellence. ROG products are known for their cutting-edge technology, premium materials, and distinct aesthetics that cater to the gaming community.
Corporate Responsibility: Asus has also shown commitment to environmental sustainability through its GreenASUS initiative, focusing on reducing carbon emissions and adopting eco-friendly practices in its manufacturing processes.
Customer Support: Asus typically provides customer support, including warranty coverage and technical assistance, to ensure customers have a positive experience with their products.
Asus has earned a reputation for its commitment to innovation, quality, and performance across a wide spectrum of technology products. Whether you're a gamer, a professional, or a general consumer, Asus offers a broad range of options to meet your computing and
let's dive into Asus's gaming laptop offerings:
Asus Gaming Laptops: Asus, under its Republic of Gamers (ROG) brand, has established a strong presence in the gaming laptop market, offering a diverse lineup of high-performance gaming laptops designed to cater to the needs of gamers and esports enthusiasts. Here's an overview of Asus gaming laptops:
ROG Series: Asus's gaming laptops primarily fall under the ROG (Republic of Gamers) series, which is synonymous with cutting-edge gaming technology. These laptops are engineered to deliver top-tier gaming performance, innovative features, and striking aesthetics.
Powerful Hardware: Asus equips its gaming laptops with powerful processors from both Intel and AMD, as well as dedicated graphics cards from NVIDIA. This combination ensures that gamers can run graphically demanding titles with ease, often supporting high-refresh-rate displays for a smoother gaming experience.
High-Refresh-Rate Displays: Asus gaming laptops often feature high-refresh-rate displays with options going up to 300Hz or more. These displays minimize motion blur and screen tearing, providing a competitive edge to gamers.
Advanced Cooling Solutions: Asus places a strong emphasis on cooling technology in its gaming laptops. Many ROG laptops are equipped with sophisticated cooling systems, including multiple fans, heat pipes, and liquid metal thermal compounds, to keep temperatures in check during intense gaming sessions.
Customizable RGB Lighting: Asus understands the importance of personalization in gaming aesthetics. Many ROG laptops feature customizable RGB lighting, allowing gamers to tailor the laptop's appearance to their preferences.
Optimized Gaming Keyboards: Asus often collaborates with keyboard manufacturers to create gaming-specific keyboards for their laptops. These keyboards may feature customizable key switches and per-key RGB lighting for enhanced gaming experiences.
Audio Enhancement: Asus pays special attention to audio quality in its gaming laptops, often incorporating technologies like Smart Amp and advanced speakers to provide immersive sound.
Slim and Portable Designs: While prioritizing performance, Asus also offers slim and portable gaming laptops for those who need mobility without sacrificing gaming capabilities.
VR-Ready: Some Asus gaming laptops are VR-ready, ensuring they have the hardware capabilities to run virtual reality applications and games smoothly.
Software Enhancements: Asus often includes gaming-specific software enhancements, such as ROG Armoury Crate, which allows users to customize and optimize their gaming experience, including system performance, lighting effects, and more.
Asus's ROG gaming laptops are well-regarded for their performance, durability, and unique gaming-centric features. They cater to a wide range of gamers, from casual players to esports professionals, providing options that suit different budgets and gaming preferences. If you're in the market for a high-performance gaming laptop, Asus's ROG series is a notable choice to consider.
here's an expanded description of some of the additional product categories offered by Asus:
Mini PCs: Asus offers compact and powerful Mini PCs designed for various purposes, including home entertainment, office productivity, and light gaming. These small form-factor PCs come with Intel or AMD processors and often feature a sleek and space-saving design.
Motherboards / Components: Asus is renowned for its high-quality motherboards and components. Their motherboards cater to both Intel and AMD processors and are known for their durability, performance, and innovative features. In addition to motherboards, Asus provides a range of other components such as graphics cards, sound cards, and networking cards.
Graphics Cards: Asus manufactures graphics cards based on NVIDIA and AMD GPUs. These graphics cards are designed for gaming, content creation, and professional use. They often feature advanced cooling solutions, customizable RGB lighting, and powerful performance.
Gaming Case: Asus offers a selection of gaming cases designed to accommodate high-performance gaming systems. These cases often come with optimized airflow, cable management features, and stylish aesthetics tailored for gamers.
Cooling: Asus provides cooling solutions for PCs, including CPU coolers and liquid cooling systems. These products are designed to keep temperatures in check during demanding tasks, ensuring optimal performance and stability.
Power Supply Units: Asus power supply units (PSUs) are known for their reliability and efficiency. They offer a range of wattages and are designed to provide stable power to PC components.
Sound Cards: Asus manufactures sound cards that enhance audio quality for both gamers and audiophiles. These cards often come with features like high-resolution audio support and advanced headphone amplifiers.
Optical Drives: Asus offers optical drives for those who still require DVD or Blu-ray playback and data storage solutions.
Networking / IoT / Servers: Asus provides a wide range of networking equipment, including routers, switches, and access points, catering to both home and business networking needs. They also have solutions for IoT (Internet of Things) and server hardware.
WiFi 6: Asus offers WiFi 6 routers and adapters, providing faster and more reliable wireless connectivity for modern devices and applications.
Whole Home Mesh WiFi System: Asus's mesh WiFi systems ensure comprehensive and seamless coverage throughout your home or office, eliminating dead zones and providing fast and stable internet connections.
Accessories:Asus produces a variety of computer accessories, including:
Keyboards: Asus keyboards are available in a range of styles, from mechanical gaming keyboards to ergonomic office keyboards.
Mice and Mouse Pads: Asus offers precision gaming mice and comfortable, responsive options for everyday use.
Headsets and Audio:Asus headsets deliver immersive audio experiences for gaming and entertainment.
Streaming Kit: Asus provides streaming kits that include webcams, microphones, and other accessories for content creators.
Adapters and Chargers: Asus offers a range of adapters and chargers for laptops and mobile devices, ensuring compatibility and reliability.
Asus's commitment to innovation and quality extends to these additional product categories, allowing consumers and professionals to build and enhance their computing and networking setups with dependable and cutting-edge technology.
Asus Product Discounts with Godukkan Online:
For savvy shoppers looking to get the best deals on Asus products, Godukkan offers an excellent avenue to explore. This online platform is known for providing customers with unparalleled discounts on Asu's extensive range of tech products, including laptops, desktops, monitors, and gaming equipment.
Wide Selection:Godukkan features a wide selection of Asus products, allowing customers to choose from a variety of models and configurations to meet their specific needs and preferences.
Competitive Pricing: Godukkan is committed to offering competitive pricing, making Acer's high-quality technology more accessible to a broader audience. Shoppers can often find significant discounts and special promotions, allowing them to enjoy premium technology without breaking the bank.
Exclusive Deals: Godukkan frequently collaborates with Asus to provide exclusive deals and bundles, including gaming laptop packages with accessories, extended warranties, or software subscriptions. These exclusive offers add even more value to your purchase.
User-Friendly Shopping Experience: The online platform provides a user-friendly shopping experience, making it easy for customers to browse, compare, and select the Acer products that best suit their requirements.
Customer Reviews and Ratings: Godukkan often includes customer reviews and ratings for Asus products, helping shoppers make informed decisions by reading about the experiences of others who have purchased similar items.
Secure Transactions: Godukkan ensures secure and hassle-free transactions, providing peace of mind to customers when making online purchases.
Customer Support: The platform typically offers customer support to assist with inquiries, product information, and post-purchase assistance, enhancing the overall shopping experience.
When seeking unbeatable discounts and special offers on Asus products, Godukkan is a valuable resource for tech enthusiasts, students, professionals, and gamers alike. It's an excellent place to explore when looking for cost-effective solutions to meet your computing and tech needs.